Welcome to Uenoland!
In Brooklyn, May 2–4, 2019
Uenoland is a "conference"
For people who like to get inspired about life and creativity
Two and a half days with an eclectic group of speakers, performers and attendees. Smart and fun people with different backgrounds and experiences, speaking, listening, chatting and hanging out.
You'll laugh. You'll cry. You'll make thoughtful facial expressions. You'll meet other interesting people, and other interesting people will meet you. It will be fun, ambitious, slightly unexpected, potentially amazing and/or terrible. In other words, an exciting place to be.
Uenoland is coming to the beautiful A/D/O in Brooklyn on May 2–4, 2019. We hope to see you there.
Look who's talking
Speakers and performers
This is how it's going down
Schedule
Friday, May 3rd
10:30–11:30am
May-Li Khoe · Jon Key
12–1pm
Graham McDonnell · Sierra Tishgart
2:30–3:30pm
Kelli Anderson · David Rees
4–5pm
Jen Flanz & Jocelyn Conn · Jonathan Mann
Saturday, May 4th
10:30–11:30am
Angela Guzman · Carlye Wisel
12–1pm
Windy Chien · Red Thalhammer
2:30–3:30pm
Erik Berg Kreider · Staffan Holm
4–5pm
Robyn Kanner · Jonathan Mann
Scholarship tickets
Sponsored by our friends at Google
Google is proud to support Uenoland in championing a broad and inclusive creative community. We believe that design is critical to building great products and experiences, and we're committed to fostering best-in-class results with efforts like Material Design — a unified system combining theory, resources, and tools to help you craft beautiful, digital experiences — and Google Design. From producing original articles and videos, to hosting creative and educational partnerships, our goal is to connect, support, and inspire designers and technologists. To learn more, please visit us at design.google.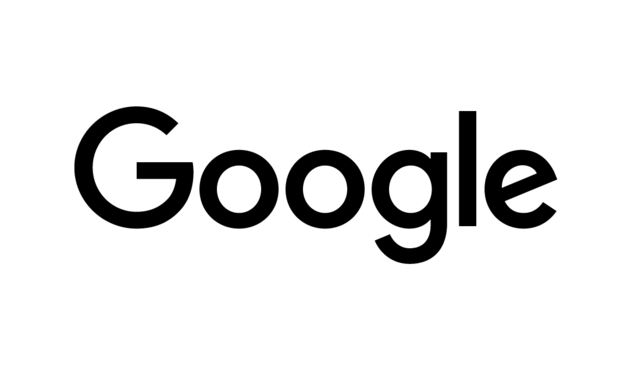 Got questions?
We've got answers
What is Uenoland?
Uenoland is the conference we always wanted to attend, but never found. So we decided to create it ourselves. It's an excuse to gather together a bunch of awesome speakers and attendees, a place to make new friends, meet old friends, and learn new ways of seeing and doing things.
Who will be speaking?
Uenoland speakers and performers are an eclectic and surprising mix of smart and funny people with different backgrounds and experiences. They will talk about the clever and fun things they've done, and tell us why and how they did them. Their stories will make us all better at what we do, at work, and more importantly, in life. Scroll up to see who they are, go to the blog to read short interviews with them.
What is Uenoland about?
Uenoland is about creativity and inspiration, the most valuable things we humans have. It's about experimenting, evolving and trying new things. It's about The Ueno Theory of Everything: that the more you know about everything, the better you will be at everything.
Is Uenoland a design conference?
That depends. Do you think design is about trends and making things look pretty? Then Uenoland is not a design conference. Do you think design is about solving problems and figuring things out? And do you think that well-rounded people with a wide perspective on things are better at that sort of thing? Then yes, Uenoland is absolutely a design conference.
Who is behind Uenoland?
Uenoland is organized by your friends at Ueno. We're a creative agency with offices in New York, San Francisco, Los Angeles and Reykjavík. Learn more about us on our blog, our Dribbble, our Twitter and our Instagram.
Why are we doing Uenoland?
We're doing it because we'll all be dead soon, and we want to try different things before it's too late.
Who should come to Uenoland?
We think you should. Why? Our boss wrote a blog post that explains everything, sort of.
How do you convince your boss to send you to Uenoland?
Our boss wrote a very convincing letter to your boss. Just leave it on their desk.
Where and when is this thing?
Uenoland happens on May 2–4, 2019, at the A/D/O in Greenpoint, Brooklyn. It's a beautiful, laid back space, perfect for people to run into each other. Check out A/D/O's website and Instagram.
How many people can attend and how much will it cost?
Uenoland has space for about 300 people, and tickets cost $699. We had 50 early bird tickets at $499 but they went fast. Another 50 tickets are being reserved for underrepresented groups at a deeply discounted rate of $29. Read more about scholarship tickets here.
Are we sure we know what we're doing?
Does anyone really know what they're doing? We've been to lots of conferences but this is the first time we're organizing one ourselves. What can we say? We like to figure things out. It's usually worked out okay.
You're coming from out of town. Where should you stay? 
The Hoxton in Williamsburg is a great hotel, very close to Uenoland. We've negotiated a group rate of $249 per night for visitors. Book a room for 3 nights by adding it during your check out process. You can also email us at uenoland@ueno.co with the subject "I am sleepy!" Remember to include your dates, number of people, number of rooms, and a little poem. (Poem optional.)
How should you behave at Uenoland?
We ask all Uenoland visitors happily accept and wholeheartedly abide by the Uenoland Code of Conduct.
Did we forget anything?
Want information on discounted rates? Student rates? Group rates? Anything else we forgot to mention? Send an email to uenoland@ueno.co and we'll get right back to you.
What now?
Go to the Uenoland blog to read interviews with Uenoland speakers.
Ok, I've done that. What now?
Step right up and get your ticket to Uenoland. We look forward to seeing you there.